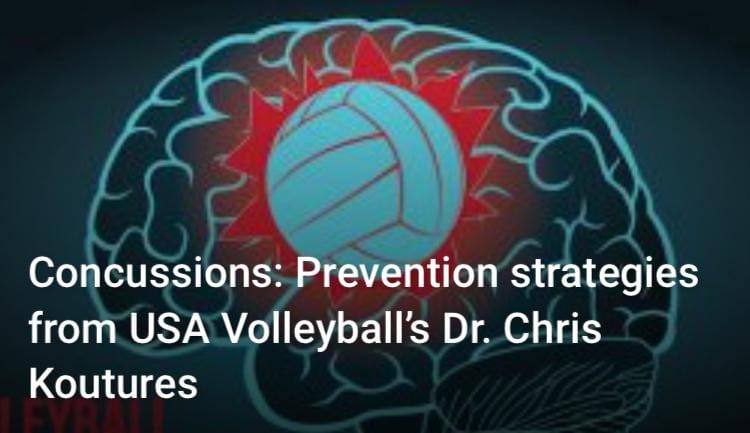 21 Aug

Volleyball Concussions: Prevention Strategies from Volleyballmag.com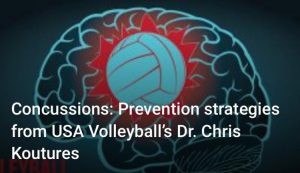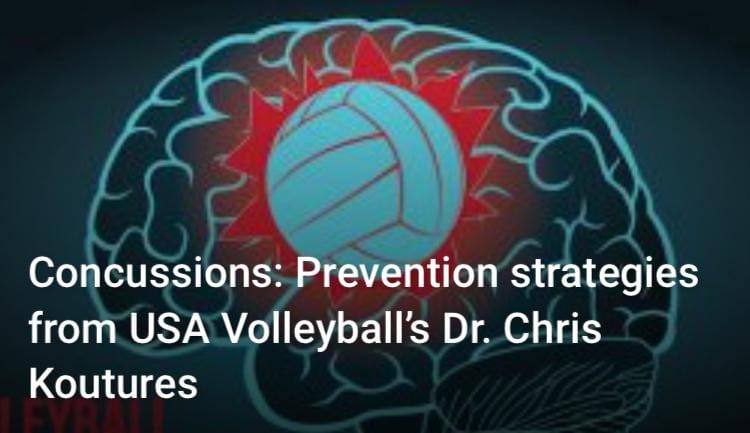 In working with elementary through Olympic-level indoor and sand volleyball players, I have found key warm-up, training, and even competitive adjustments that can greatly reduce the risk of volleyball concussions. 
There is no doubt that concussions can occur in volleyball. Yes, volleyball is not a contact/collision activity like some sports. However, when you combine high-speed hitting/serving along with aggressive diving and digging, there is definitely a risk for head impacts for both sand and indoor players.
The bad news is indeed, concussions are part of volleyball and some are truly accidental consequences of fast action. The good news is that many others are definitely preventable — especially those that occur due to poor practice and warm-up organization.
Volleyball Concussions Prevention: Pre-Practice and Pre-Game Preparation
Before stepping on the court, never minimize the role proper selection of player match-ups and organization of the court and practice/warm-up drills.
When selecting match-ups either in practice or competition, realize that a fair amount of concussions result from mismatches on the court, namely defensive players trying to return serves or hits from much stronger or older players. This is particularly important in sand volleyball. Matching players by overall ability, age, ball awareness, and even gender can make for more balanced play and less injury risk.

Before practices or matches, take the time to review the placement of ball cages, white boards, chairs and other objects near the court. There have been many times players have collided with these objects when chasing loose balls. Many gyms also have limited room between courts. Moving objects out of the way, putting pads on poles and nearby walls, or stationing observers to catch players before they hit something can reduce injury risk. Anyone on or near the court – players, coaches, staff and spectators — need to be aware at all times about flying balls (and possibly flying players) and should never turn heads away from the court.
Related content: