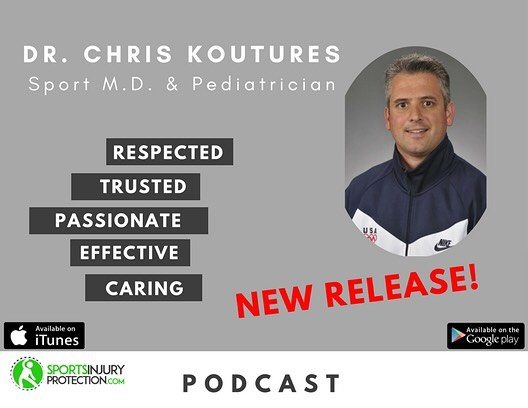 10 Nov

Sports Injury Protection Podcast with Dr. Koutures: What is a Sports Medicine Physician?

Posted at 10:24h

in

ACL injuries

,

Ankle Injuries

,

Back Injuries

,

Baseball

,

Cheerleading

,

Dance and Performing Arts Medicine

,

Elbow Injuries

,

Extreme Sport Injuries

,

Figure Skating Injuries

,

Football

,

Heel and Foot Injuries

,

Hockey Injuries

,

Injury Prevention

,

Knee Injuries

,

Martial Arts

,

Pediatric Sports Medicine

,

Shoulder Injuries

,

Soccer

,

sports nutrition

,

swimming

,

Volleyball

0 Comments
Check out the latest Sports Injury Protection podcast!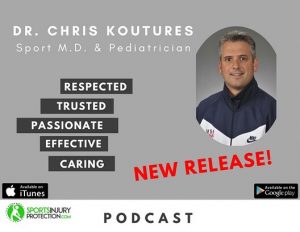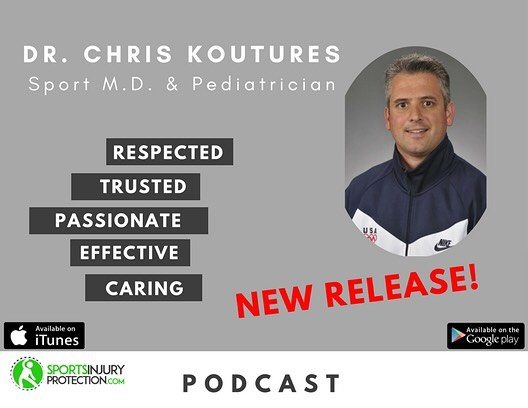 "Who Are They and What Do They Do" is the beginning of a series to highlight the different medical practitioners that are involved in the treatment and rehabilitation of sports injuries.
The objective of the series is to inform and educate parents so they can make sure the right practitioners are involved with their competitive athlete.
Dr. Chris Koutures is a highly regarded Sports Physician and Pediatrician in Anaheim Hills. On this episode, Dr, Koutures shares great information to help parents understand the role of a Sports MD in the care of young athletes.
SportsInjuryProtection.com the podcast is brought to you by Keven Griffin (Coach KG).
Keven has spent over 25 years in the world of competitive sports as a player, coach, trainer, and business owner.  He still remains heavily involved in the development and care of athletes and has created this podcast to share perspective and insight to help parents safely guide their athlete through today's competitive sports environment.
ActiveKidMD- Your Partner in the Health of Your Child appreciates the opportunity to partner with SportsInjuryProtection.com to educate young athletes and their families.
What is SportsInjuryProtection.com?
SportsInjuryProtection.com is a resource site designed to educate and equip parents to guide their child through today's competitive youth sports environment.
The primary objective of SportsInjuryProtection.com is to provide parents with information to help guide their athlete safely along their journey in competitive sports.  Though we can't change the dynamics of today's youth sport environment, we can do our part to create awareness to help protect the athletes of the future.
SportsInjuryProtection.com is committed to being a resource that provides information to support parents in preparing their athletes to meet the high demand.  This site will specifically provide information in the areas of:
​Injury Prevention
Injury Treatment
Sports Nutrition
Performance Development
The Mental Game
 ActiveKidMD video on importance of following a step-wise return to play after injury